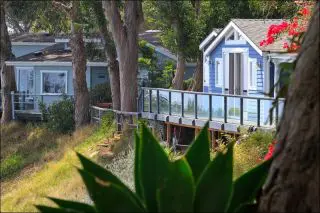 If you have a mobile/manufactured home to sell in the San Diego area we are the team that will get the job done! We are In-Park resale specialists! Most of our agents live in mobile home communities. We understand each park's rules, regulations, pet policy, age restrictions, income guidelines and space rent. We will assist your buyer with financing as part of our service and receive no compensation for doing so!
Our commission is low but our service is grand! Call us today. 619-596-0333
As housing costs escalate, more people look to manufactured homes as an affordable way to own their own home. There are also other reasons to consider manufactured homes:
Manufactured housing is built to a national standard.
Each new manufactured home is built to order and can be personalized by the buyer.
It takes less time to order and move into a manufactured home than into a constructed home.
And, of course, manufactured homes are much less expensive than constructed homes.
Home ownership can be a dream come true for those who are tired of apartment living or who would rather invest in their future than continue to pay apartment rent. There are many advantages to park living:
You have no shared walls with your neighbors, or hear them walking above your ceiling.
You have your own yard.
You have covered parking right next to your home.
Most parks have pools, recreation rooms and other amenities.
And, of course, a manufactured home in a park is much less expensive than a constructed home on a piece of real estate.
You can view our current listings or you can contact us for more information, to make an appointment to look at the homes we have now, or to choose a new home and customize it to your personal taste.