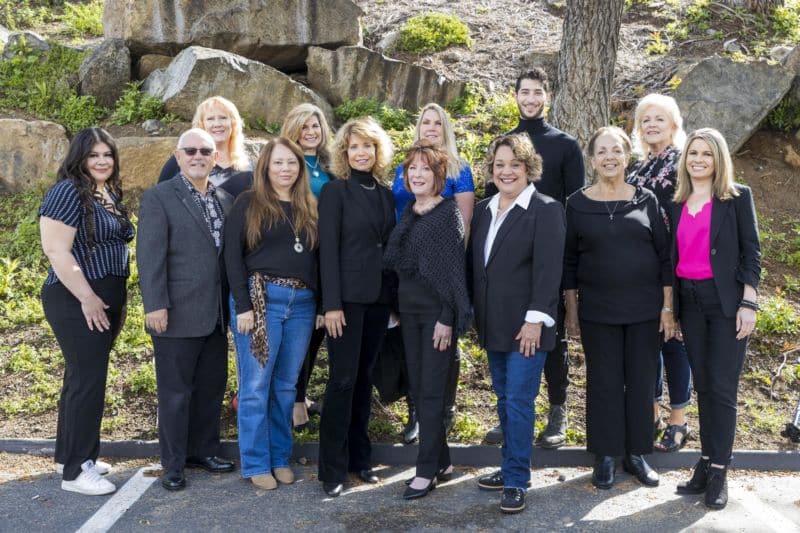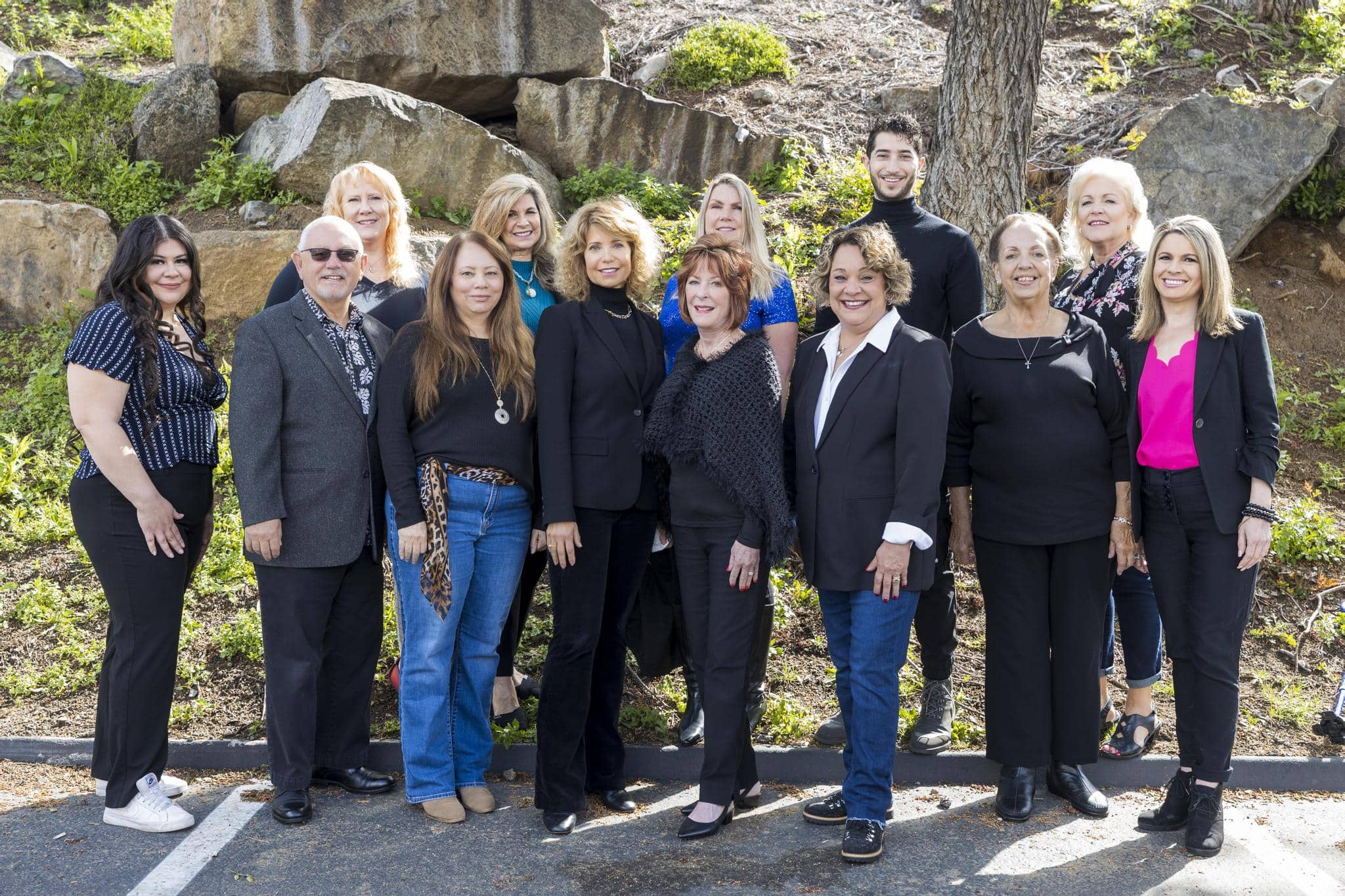 Back row: Laura Barbusca, Kari Clark, Donna Low, Dominic Aljundi, Joyce Parcels
Front row: Clarissa Duarte, Mike Barbusca, Susan Andrea, Rosemary Aljundi, Linda Tasto, Cindy Crawford, Carolynne Proffer, Dainelle MacDonald
We are excited to share with you our understanding of the advantages this unique, quality, affordable lifestyle provides. Keeping up to date with the latest information on the mobile home scene in San Diego is our business and we are always happy to share with you!
Let us share our first hand knowledge of the communities, amenities, requirements for residency, space rent, and management each park offers.
We are sure to find the right fit for you. Whether it is the sale of your mobile/manufactured home or the purchase of one, we have the best recipe for the sweetest results.
Friendly & Helpful Mobile Home Experts in San Diego
Paying cash, financing, contingencies, inspections, codes, missing titles and title transfers, we have done it all. And for an added bonus we have an experienced in house attorney for guidance with any legal situation that could arise. Our clients also enjoy free Notary services valued at $125. Appointments available after hours so you don't have to take time off work.
Mobile Home Connection is a privately held company serving San Diego since 1990 licensed through the State of California Business, Transportation and Housing Agency, Department of Housing and Community Development, Division of Codes and Standards, Occupational Licensing Program.
Leading the Way in San Diego Home Sales
I hope our smiling faces convey the excitement and gratitude we feel that you once again made us the top San Diego mobile home dealership. Last year we sold 216 mobile and manufactured homes.
619-596-0333