9395 Haritt Rd.Lakeside, CA 92040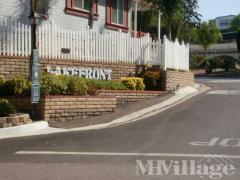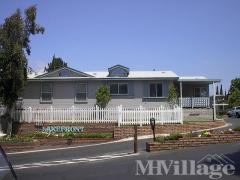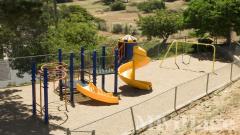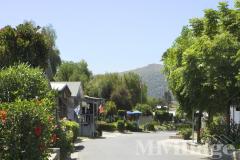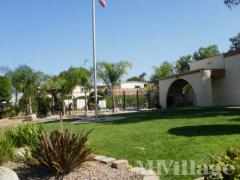 SHOWCASE COMMUNITY
32 people like this park.
Manufactured Home Living in Lakeside, California!
---
About this Community
Located in Lakeside, nestled amidst the mountain ranges and less than a mile from Lake Jennings, this all ages Manufactured Housing Community Lakeside has a great location and ideal climate. This all …Community Features
Pet Policies
Pets Allowed: Yes
Pet Restrictions: breed restrictions, 2 per home
Additional Details
Off-Street Parking
Playground
Clubhouse
Swimming Pool
Recreational Facilities
Street Width: Average
Street Type: Paved
Age Restrictions: No
Vacant Sites: 1
Year Built: 1970
Number of Sites: 295

Multisection Homes

: 95%

Homes w/ Peaked Roofs

: 80%

Homes w/ Lap Siding

: 75%

Distance to water

: 0.2

Miles

Distance to golf

: 4

Miles
Amenities
Spa
Billiard Room
Fitness Center
A family community located in Lakeside just steps away from the beautiful Lake Jennings. With it's posh landscaping and beautifully paved roads, it has earned the title of one of the most popular manufactured home communities in San Diego!The community features 295 homes with spacious lots, two heated swimming pools, a spa, fitness room, billiards, basketball/tennis
courts, dog park, RV storage, shuffleboard, and a bbq lanai. There is also a large clubhouse available to residents with a full kitchen, flat-screen tv, and crackling fireplace.
The Owners and Managers treat their homeowners to several extravagant parties each year, with lots of amazing food, laughter, and great memories!
There are (2) 4-legged family members allowed per home, while there are breed specifications, all sizes are welcomed and treated like royalty with their own dog park with plenty of room to run and play.
Managers Rick and Carol are extremely knowledgeable, friendly, and always there to help you with any questions you may have, they can be reached at: 619-443-3981.
Take a drive through this amazing community and you will feel like you've come home!
Sold
Sold
9395 Harritt Rd.,
Lakefront
Lakeside
CA
92040
Located in a highly desirable All Age community in Lakeside!...Read More→