San Diego County Mobile home owners in need of energy efficient upgrades in San Diego can rejoice!
The HERO Program has been the recipient of numerous regional and statewide awards, including most recently receiving the California U.S. Green Building Council's recognition for "Best Residential Partnership" on its Top 10 list of local green building programs.
HERO Financing is repaid through an assessment on one's property tax bill over 5 to 20 years, based on the useful life of the products. There are no application fees and interest rates for program financing is loan term dependent. Even better than that, the program allows for home owners to utilize other rebate programs offered up by local utilities as well as San Diego city San Diego County energy rebate programs. There are even some energy rebates from the State of California.
To be eligible for HERO financing, mobile home homeowners must meet the minimum criteria requirements. Mobile homes (and manufactured homes) are eligible if they are permanently attached to the real property and pay real property taxes (not DMV fees). The mobile home owner must also be the owner of the underlying land. Since an AVM value is often not available for mobile or manufactured homes, the tax assessed value or recent appraisal value may need to be used for the debt-to-value and Eligible Product costs calculations.
In addition to the mobile home specific requirements one must be the registered owner, be current on property taxes for the prior 12 months, show proof that property taxes for the property have not been paid late more than once during the prior three years, or since purchased if owned for less than three years. There must be no late payments on property debt for the past 12 months (through funding), no liens on the property; no bankruptcy in the past seven years and the property cannot currently be an asset in a bankruptcy proceeding.
There are even some allowances for DIY installations. Any work that owners request in the application must include eligible products that do not exceed 10 percent of the property's market value, and mortgage-related debt on the property may not exceed 90 percent of the property value.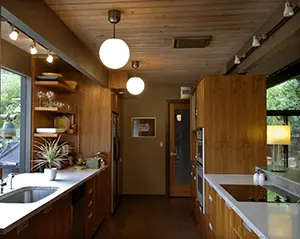 There are numerous products that are available to mobile home owners that qualify for HERO Program financing:
Solar Installation
Roof, wall and crawl space insulation
Energy efficient lighting
Skylights and Suntubes
Appliances
Exterior Doors and Windows
Screens and Awnings
HVAC and Evaporative Coolers
Plumbing fixtures
Water Reclamation including grey water and rain water reclamation systems
Drought tolerant low-water landscaping and artificial grass
Drip irrigation
Applications can be completed by mobile home owners online, by calling in, or by submitting a hard copy. Most applications can be approved instantly or the same business day. Applications can be found at https://www.heroprogram.com/sandiego/how-it-works